Matrix III Net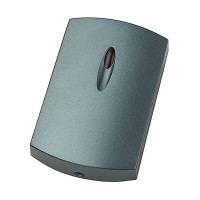 Matrix III Net network controller-reader has three operation modes:
Card ID transmission.
Card ID transmission if a given sector was authorized.
Card ID transmission from the authorized sector.
If you are using connection to your PC using RS-485 network (eg using Z-397 Guard USB/RS-485 or Z-397 Web converters) you can build the systems based on Mifare Classic 1K (Mifare Classic 4K) cards where the cards could be used as electronic wallet.
It's allow successfully apply Matrix III Net controller for discount and payment systems, rental stations, access control systems, identification, personalization and other projects using RFID technology. Remote control of the power key from PC significantly extends the scope of possible applications of the controller. The command system of Matrix III Net controller is completely equal to Z-2 USB MF desktop reader.
Matrix III Net controller has a complementary set of free SDK Readers giving you easy start of developing your own applications.
| | |
| --- | --- |
| Purpose | Payment System |
| Controller type | Smart |
| Connection types | RS-485 |
| RS-485 lines count | 1 |
| RS-485 connection speed | 19200 Kbps, 57600 Kbps |
| RS-485 maximum line length (m) | 1200 |
| Key types | RFID (Proximity) |
| Built-in reader | Yes |
| Built-in reader operating frequency | 13.56 Mhz |
| Built-in reader standard | Mifare |
| Built-in reader reading range (cm) | 6 |

| | |
| --- | --- |
| Non-volatile memory (EEPROM) | Yes |
| Voltage | 9–16V DC |
| Current consumption (mA) | 70 |
| Bleeper | Buzzer |
| Visual indication | 1 x 3-colored LED |
| MIS transistors count | 1 |
| MIS transistors maximum current (A) | 5 |
| Operating temperature (°C) | -30...+40 |
| Case material | ABS polymer |
| Dimensions (mm) | 115х75х22 |